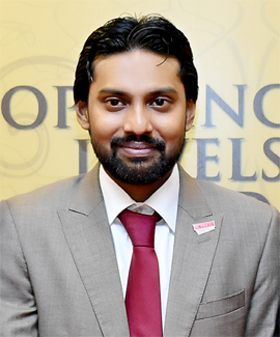 Muhammad Raja Talib Bin Dato' Dr Raja Mohammad Abdullah
Muhammad Raja Talib Bin Dato' Dr Raja Mohammad Abdullah is the chief executive officer of OIC International Business Centre. His business knowledge is backed by years of experience as a senior marketer with OIC International BC. In addition to his business competence, his civic contributions include acting as a bureau member of the Islamic Chamber of Commerce, holding the position of deputy chairman of the Muslim World Business Association, and working as a youth leader for the United Malays National Organisation (UMNO).
Central to Muhammad Raja Talib's business and civic activities remains the goals of sharing and increasing knowledge between and among Malaysian and international companies and promoting a positive image of Islamic countries. The primary channel of realising these goals is through the company's business and investment magazine OIC TODAY. Muhammad Raja Talib aims for international distribution of the magazine in the near future, further engaging the global Muslim population and providing a platform for communication and cooperation.
Within his community and beyond, Muhammad Raja Talib is a trusted advisor who consistently delivers results by applying a determined-collaborative approach guided by a strong work ethic, irreproachable integrity, and exceptional interpersonal communicative capabilities. He also remains a respected and knowledgeable industry voice adept at leading by example, motivating and mentoring professionals, and overcoming business challenges while promoting the value of empowerment and accountability.